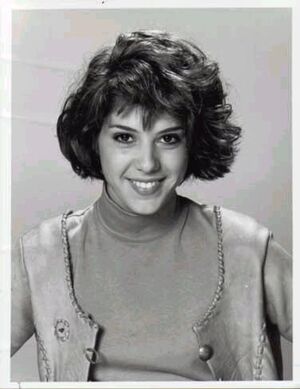 &nbsp
Maggie Lauten is a "military brat" and was one of the few white students at predominately African-American Hillman College. During Season 1, she majored in journalism and was involved in a long-distance relationship with Mike. She transferred to Hillman at the start of sophomore year, roommate of Denise Huxtable and Jaleesa Vinson.
During the summer of 1988, Maggie vacationed in Greece with Jaleesa, but soon disappeared after Season 1. If Maggie Lauten portrayed by Marisa tomei would of stayed on the show after season one Debbie Allen the shows producer from seasons 2-6 would of given her a black boyfriend where Dwayne brings her home for thanksgiving and dwaynes parents disapproves of his interracial relationship.
Ad blocker interference detected!
Wikia is a free-to-use site that makes money from advertising. We have a modified experience for viewers using ad blockers

Wikia is not accessible if you've made further modifications. Remove the custom ad blocker rule(s) and the page will load as expected.